What Exactly Is Epoxy Flooring?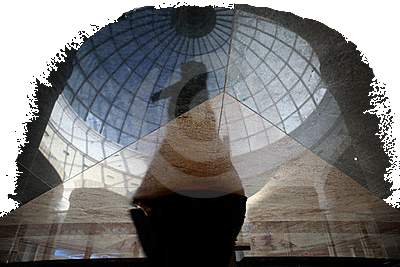 Simply put, epoxy flooring is a flooring surface made up of multiple layers of epoxy and applied to a depth of at least two millimetres.  The depth of the epoxy determines the difference between an epoxy floor and an epoxy floor coating – anything less than two millimetres is considered an epoxy floor coating.  If you are looking for a floor that is strong, durable, easy to maintain and looks fantastic, then epoxy flooring may be the perfect solution for you.
So, what exactly is epoxy?  It is a system that is made up of two components – resins and hardeners.  The two components are mixed together, allowing them to react to form a rigid plastic material.  This material is very strong and resistant to degradation.  It also bonds very well to its substrate.  For this reason, epoxy floors can be used in the most demanding of industrial environments as well as being decorative enough for use in the residential flooring market.  Epoxy floors are also a popular choice for medical centres, veterinary clinics, laboratories etc. as they do not harbour bacteria and can withstand spills from surface contaminants.
In a nut shell, epoxy flooring is a hygienic, extremely durable and highly customisable flooring solution suitable for use in a wide range of environments.
Types of Epoxy Flooring
There are different types of epoxy flooring to choose from.  Some of the main ones include:
Epoxy flaked floors – these are epoxy based floors that have coloured chips or flakes inlaid for decoration.  Epoxy flaked floors have good anti slip properties because of the slightly rough surface the chips or flakes provide.  A wide range of colours are available and these colours can be mixed in the combination of your choice.
Epoxy antistatic floors - ideal for static sensitive environments where electrical charges can have catastrophic consequences, such as electronics facilities.  Antistatic epoxy flooring is formulated to dissipate or drain static discharge.
Epoxy terrazzo floors – these are decorative epoxy floors that are mainly used in large areas
Gravelled epoxy floors – gravelled epoxy floors have good anti slip qualities and are the most decorative of epoxy floors, however they are also the most difficult to lay.
Mortar epoxy floors – the strongest epoxy floor available, these epoxy floors are also good for repairing cracks before laying another epoxy floor over the top.
Self-levelling epoxy floors – these floors are very popular in kitchens, dining areas and so on because of they are very easy to clean and look after.
Self-dispersing epoxy floors – great for high traffic areas and areas of heavy use, this is one of the strongest epoxy floors.
Self-dispersing epoxy floors with quartz sand – this is the same as a self-dispersing epoxy floor but with the added advantage of excellent anti slip properties.